Page
My SSP has been rebranded as Telus Health Student Support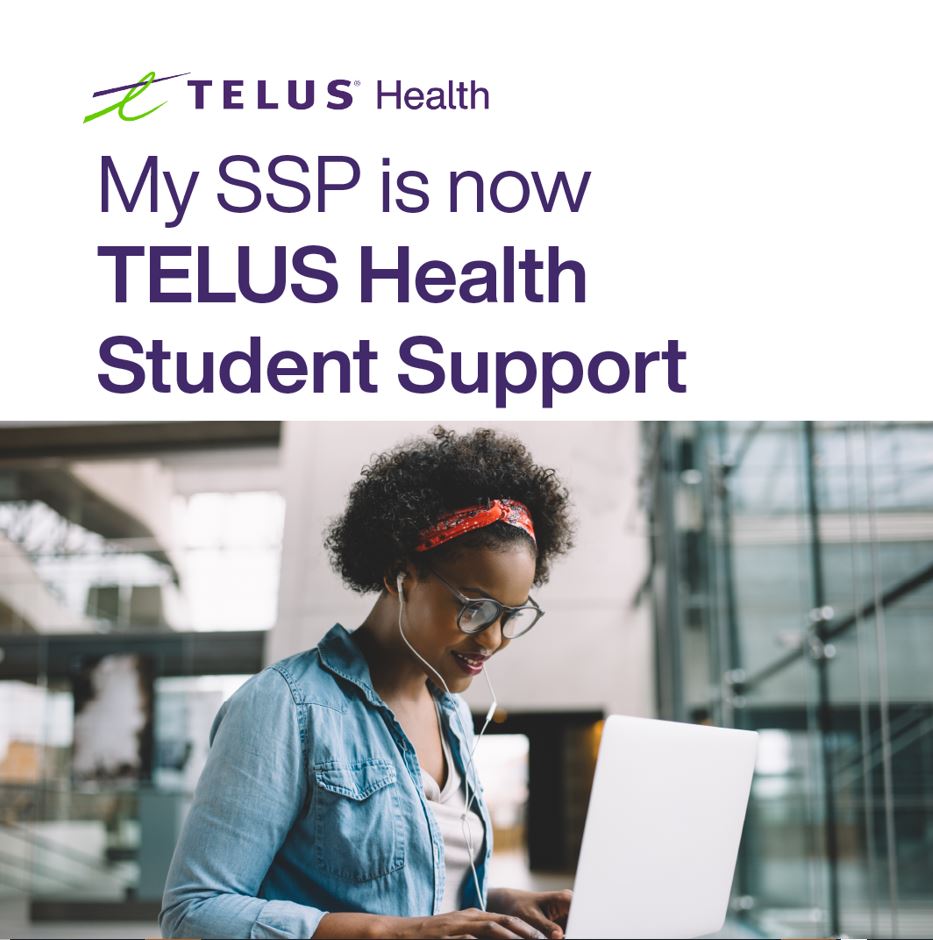 Hello Students,
Attending college is an exciting life experience. It can also be a time of change, adjustment, and stress. Telus Health Student Support is here to help, accessible 24/7/365.
Let us help!
All students are encouraged to download the free Telus Health.
Telus Health can help address common concerns such as:
Adapting to a new culture

Being successful at school

Relationships with friends and family

Stress, worry, sadness, loneliness and much more!
As a student, you can now receive support:
24 hours a day, 7 days a week via phone or chat

From a Student Support Counselor that understands your unique challenges

Multilingual support available

At no cost to you!
Your information is confidential** so no one – including your family, friends, or professors – will ever know you used the program unless you choose to tell them.

**Please note legally and ethically any reports of self-harm, potential harm to others, child abuse, and/or elder abuse, a counselor must break confidential and report those matters proper entities outside the college to ensure safety of all parties involved.
Access support anytime, anywhere by:
Download the

free

Telus Health App:

Search 'Telus Health'

from either the Apple App Store or Google Play and download today

Through the app, you can call or chat with a Student Support Counselor 24/7 in real-time or s

chedule a telephone or video session

Browse our digital library of helpful articles and videos.
Access unlimited Fitness Journeys through LIFT, an app-based fitness program customized to your fitness level and goals that can be performed anywhere, at any time.
Or call direct

1.866.743.7732

(If calling from outside North America, dial 001.416.380.6578)
**If you already have the MySSP app on your phone app you will need still need to scan the QR code below and it will ask you if you would like to update to Telus Health and select yes.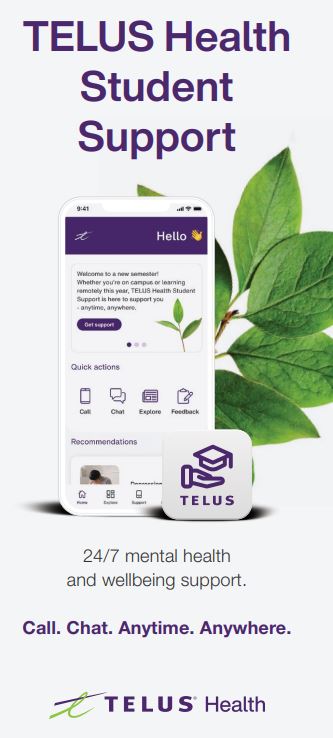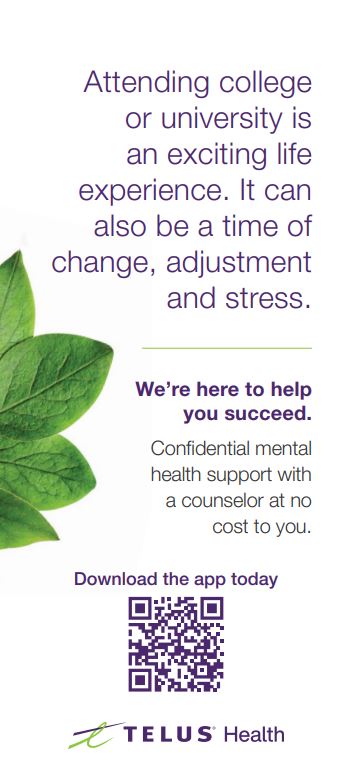 Last modified: Friday, August 11, 2023, 5:18 PM